Learning from the biggest
It's fair to say that professional services companies don't have a reputation for being at the cutting edge when it comes to their marketing. For many, there is still a reliance on partners to grow the firm's brand and deliver incremental business.
While partners' individual knowledge and relationships remain a key element in the success equation, leading firms are increasingly employing all the tactics and techniques of modern B2B marketing to expand their reach beyond who they know.
In this review, we'll look at the Big Four (Deloitte, PwC, EY and KPMG) and explore how they're approaching marketing their firms.
Specifically, we'll examine three core aspects:

01
How they perform relative to each other across their digital properties

02
The core position each is looking to own for its brand

03
Possible strategies for other firms in marketing themselves more effectively

How are we doing this?
To do this, we will pull publicly available data, primarily from SimilarWeb. This is, by its nature, approximate but has a track record of being reasonably close to the mark – the team at SparkToro ran an analysis of these kinds of services which you can read here.
Importantly, this will be a snapshot from a single month (December 2022). Relative performance will vary month to month but normally affects all competitors relatively evenly.
Finally, we will focus on each firm's core website (the one that comes top in a search on their brand name) so this will be global in nature. It would be possible to run individual country cut-downs but there would be a lot of overlap between traffic from an individual country and what the brand receives globally.
To look at their relative positioning, we will apply the methods we use with our clients to break down competitive positions and strategies. As such, this will be our interpretation of their approaches. In doing so, we'll draw on our experience of working with other professional services firms, helping them market their services more effectively.
Our aim is to give you a glimpse into the strategies and tactics leading firms are using in their marketing programmes. We hope you'll find some insights you can use in your own marketing.
This is, of course, a top-line overview. If you'd like to dive deeper into any aspects of this report, simply contact us at hello@consideredcontent.com.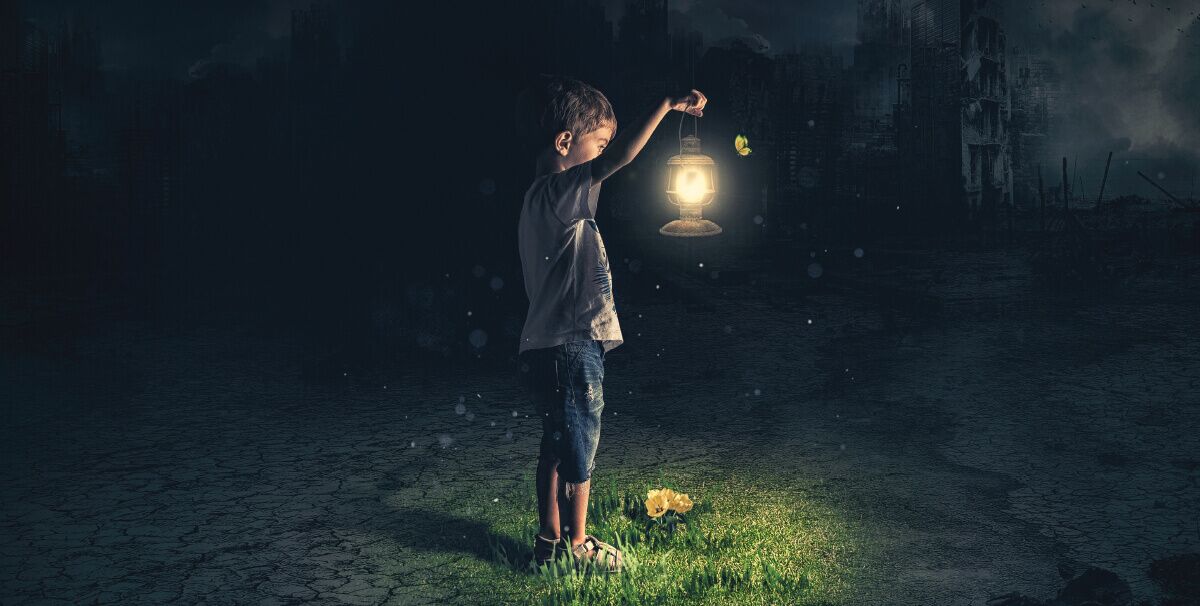 Who's winning the war for digital engagement?
While the digital world isn't the only way to engage with audiences, it is now a critical component of any firm's overarching approach to delivering growth.
Today, the first thing the vast majority of people will do when they need information and insight is to Google it. This is just as true for the kinds of topics that are the domain of professional advisory firms as it is for determining which car to buy next.
So how are the Big Four doing?
To find out, we looked at a sample month's snapshot of their websites from December 2022 and how they perform against each other across a number of key metrics.
How many visitors, how long they stay, how deep they go
In terms of sheer volume, Deloitte attracts significantly greater numbers of visitors than their competitors. EY and PwC are neck-and-neck and KPMG lags some distance behind.
In December 2022, Deloitte saw just over 8.1m visitors, EY came second with 4.6m, PwC third on 4.2m and KPMG brought up the rear with just 2m.
If we drill down into UK-originating traffic, Deloitte still leads with 2.1m visitors but PwC comes second with 1.1m, EY is third on 956k and KPMG comes fourth with 185k.
Of course, sheer volume is one thing, but how engaged are visitors?
For professional services sites, the longer people stay, the more likely they are to be engaged with the content (this contrasts with e-commerce sites where a long time on site can indicate a poor navigational experience).
Through this lens, Deloitte again reigns supreme with average visits lasting over twice that of its nearest rival. EY and PwC are broadly the same with, again, KPMG falling significantly behind.
This is mirrored in the number of pages visited. Though here, EY pulls in front of PwC by a larger margin and KPMG isn't so far behind.
Importantly, Deloitte simply has far more content with 512k pages indexed by Google. On this measure, EY comes second with 304k pages, PwC is third with 214k and KPMG is fourth with 181k.
The key indication here is that Deloitte is winning the war for breadth, depth and relevance and doing so to a far larger audience.
AVERAGE VISIT DURATION


What's driving traffic?
While it's very difficult to determine offline sources of site traffic from outside a company, digital sources are easier to track.
Here, we can look at the proportion of direct traffic versus how many visitors come from search.
Measures of direct traffic in professional services normally indicate how well the audience knows the brand as a trusted source of information. Again, Deloitte leads – 41% of its traffic comes direct (versus 33% for EY, 31% for PwC and 20% for KPMG).
Deloitte's performance indicates that visitors know to visit the site for specific types of content which, as we saw above, has the level of depth to maintain greater attention. The huge variance with KPMG shows that the latter has a lot of work to do to compete.
When we look at search volumes, the challenge for KPMG clearly shows the relative weakness of its brand. It is dependent on Google et al for 73% of its traffic.
If it was producing large volumes of high-quality content, this would be less of an issue but the data above suggests this isn't the case. This dependence also makes it more vulnerable to adverse changes in search engine algorithms.
TRAFFIC VIA SEARCH


The social element
For all the hype around social, it drives relatively low volumes of traffic to any of the Big Four sites (in line with business-to-business markets in general). So while leader EY saw around 408k visitors in December from social, KPMG gets just a fraction over 58k. This does however show that EY is doing a better job on social than Deloitte who leads pretty much everywhere else.
When we look at the relative traffic from the different social platforms, we see some differences in each firm's social strategy. As would be expected, LinkedIn is the dominant network for each firm. EY gets 87% of its social traffic from there. PwC is on 72%, Deloitte on 70% and KPMG 63%.
With the increasing emphasis on video in B2B marketing, it's interesting to see the proportion of social traffic coming from YouTube. Again Deloitte appears to be the innovator (16%), PwC comes second (12%) followed by EY (7.2%) and KPMG (7.7%). KPMG, however, is the only firm to feature Instagram in its top five sources of social traffic.
Partly, this mix will reflect the core focus for each brand's use of social – eg recruitment versus thought leadership versus demand generation. We are yet to see social media darling TikTok enter the equation however.
TRAFFIC FROM SOCIAL


The proportion of traffic each brand gets from the main social platforms.
RELATIVE TRAFFIC FROM EACH PLATFORM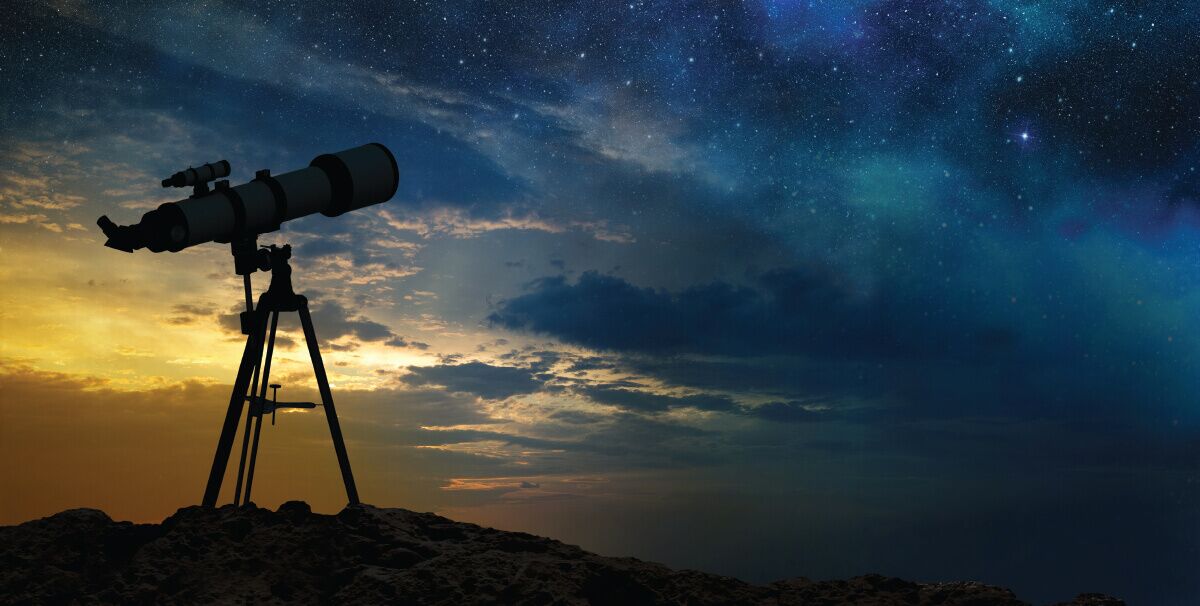 Brand differentiation across the Big Four
Unlike other business-to-business industries, within professional services there is often no tangible product on offer. This is why it is sometimes referred to as 'selling the invisible'. We are, in essence, often marketing the capability to effect business change. It's a promise.
Fundamentally, this is a question of who the client feels they can trust. And this, in the world of marketing, comes down to brand reputation.
While there is a lot of theory about brands, when we strip away all the models and tools around them, what's left is that a brand is who you are and what that means.
In this, the ideal is to have a brand positioning that's relevant to clients, believable in its claims, able to deliver on its promises, and which is different from competitors.
When we carry out a competitive analysis for our clients, we look at what others in the market say about themselves and then retrofit a value proposition that sums up their core position. For this we use a standard framework:
For <specific audience> who want to <key objective>, <company name> is a <core description> that delivers <explicit value>.
It's not something that would ever appear on a website or in print but it's simple and allows us to compare like with like.
We then go further to reduce this down to a single word that sums up the broad territory it looks like each competitor is trying to own.
So let's look at the Big Four.


EY
If we look at EY's website, we see that they sum themselves up by claiming:
At EY, our purpose is Building a better working world. The insights and quality services we provide help build trust and confidence in the capital markets and in economies the world over. We develop outstanding leaders who team to deliver on our promises to all our stakeholders. In so doing, we play a critical role in building a better working world for our people, for our clients and for our communities.
In doing so, they are adopting a brand purpose approach to focus on a higher order value than the delivery of their core services.
They are reasonably consistent in their messaging with a focus on transformative actions businesses can take, how organisations can adapt to change, and how companies can innovate their business models to thrive in the modern world.
When we strip it all back, we get to a core value proposition something like:
For business leaders looking to navigate the complexity of delivering sustainable growth today, EY is a global advisory firm that takes a radically different approach to connecting strategy, transactions, transformation and technology, helping you reframe your future.
Then, if we bring this down to a single word to describe the territory EY is looking to own, the best fit is probably: Transformation


Deloitte
If we look at Deloitte, we'll find less explicit focus on a wider purpose (though it is still there in a focus on 'the good we do'). They describe themselves:
At Deloitte, we make an impact that matters… With a workforce made up of the industry's greatest minds, we continue to shape the future by delivering real, measurable results. We go beyond talk—we act.
As with all the Big Four, there is a fair bit of crossover – collaboration, growth, innovation etc – these are the table stakes of professional services. However, there is a core thread around the term 'impact'. So if we look to create a value proposition for Deloitte, it could read:
For organisations looking to drive change in their businesses, Deloitte is a global advisory firm that can have a tangible impact on their future success.
And bringing this down to a single word: Impact
However, isn't this simply the same as EY's focus on transformation? Same promise, different words.


KPMG
Looking at how KPMG describes itself across multiple sections of its site, we get:
Through helping other organizations mitigate risks and grasp opportunities, we can drive positive, sustainable change for clients, our people and society at large… KPMG is committed to quality and service excellence in all that we do, bringing our best to clients and earning the public's trust through our actions and behaviors both professionally and personally… We set ourselves apart through our passion and pride, our expertise and our curiosity, our inclusive culture and our focus on developing the leaders of tomorrow… Whether addressing complex business challenges or focusing on driving lifelong learning in our communities, KPMG people have the same overarching goal: to make a difference today while making the world a better place for future generations.
While the site has a section on what the firm stands for and its place in the world, the contents could be applied to virtually any professional services business. Like the others, there is also a generic range of business terms: growth, trust, diversity, collaboration, globality, people etc.
The core element that comes through is the firm sets out to 'contribute positively to both clients' success, and to society at large'. Again, this is not so different than what we see with EY (or with Deloitte's focus on 'impact'), however, it is conveyed in a more vanilla way with greater use of business-speak. As a result, nothing really stands out.
So a value proposition for KPMG could read:
For organisations who need to mitigate risk and grasp opportunities, KPMG is a global advisory firm that delivers high quality services to drive positive, sustainable change.
And bringing KPMG's positioning down to a single territory word (though this is less clear than the other firms): Quality

PwC
Finally, if we look at PwC, they also focus on brand purpose, claiming:
Our purpose is to build trust in society and solve important problems. In an increasingly complex world, we help intricate systems function, adapt and evolve so they can deliver sustained outcomes for communities and society.
In many ways of course, this is the same message as all the others – navigating change, sustainable growth, building value. There are also, as expected, all the tick-box words: leadership, innovation, people etc.
PwC's focus on trust – citing research that 'the single most important predictor of a company's past and future financial performance is trust' does mark them out as different in some regards. Theirs is a more holistic view of the role of business in society. It gives them the platform to explore trust from multiple viewpoints and weave it throughout their services.
So, if we look at a value proposition for PwC, it might read:
For companies faced with solving their most important problems, PwC is a global advisory firm that helps its clients build trust across multiple stakeholders, leading to higher business performance.
And bringing this down to a single word (while it is built on the idea of trust), we'd opt for : Solutions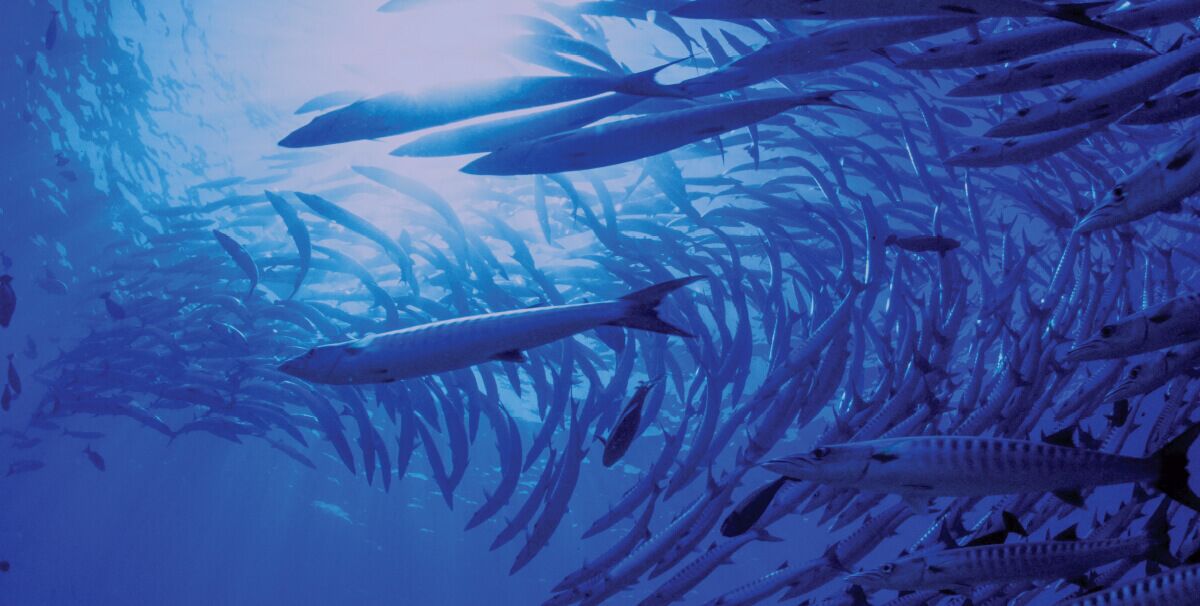 Standing out in an undifferentiated sector
While we can pull out differences between the Big Four in their brand positions, there is far greater similarity than real differentiation. None has a clear standout position in the market.
This, of course, is not so surprising. At a senior level, they are led by people who have generally worked at another of the Big Four. They share the same clients. Key parts of their businesses are heavily regulated. And they have largely the same worldview.
Where this gets interesting, however, is for firms looking to compete with the Big Four and others in the market.
There is a real opportunity for a firm to carve out a highly distinctive brand position. This would likely involve taking a stand against the 'old world' of professional services.
It would mean being clear on both what the firm is for and, equally, what it is passionately against.
It would mean modelling the brand and the experience it delivers on different lines, taking inspiration from businesses in other markets.
And it would have a lot more attitude.
This, of course, would require bravery (and buy-in from senior partners). But for the right firm it offers some intriguing possibilities.
So where do you start?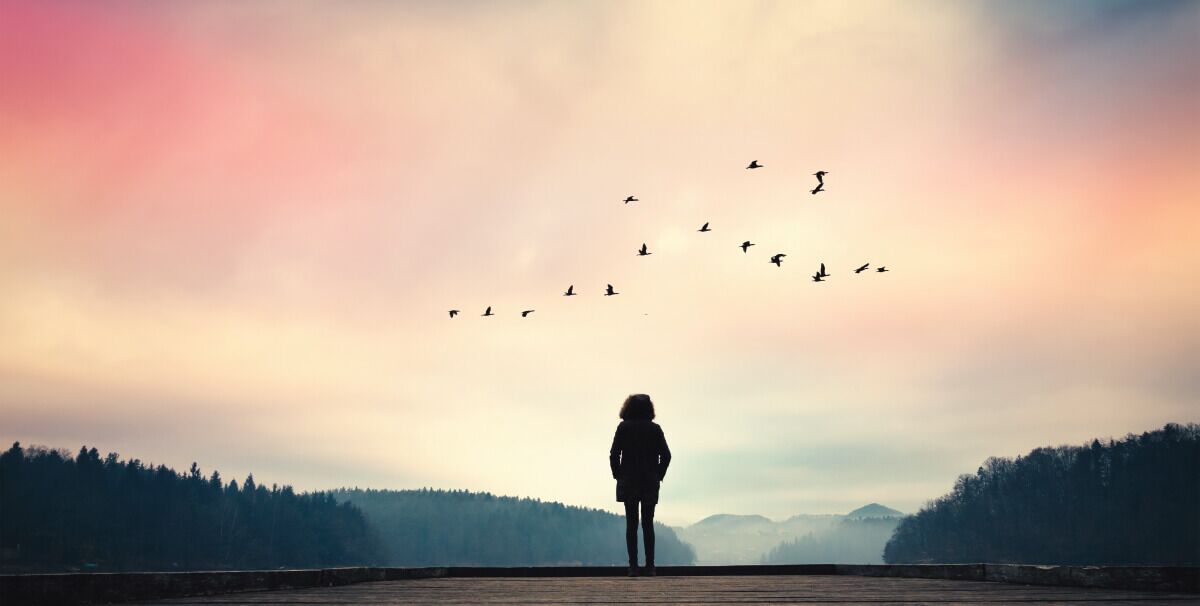 Some things to consider:

01
If you were to start a new firm tomorrow, with none of the legacy baggage you have now, how would you shake up the market?

02
What's wrong with the world of professional services? What do clients hate?

03
If you were to remove all the words on your site that you share with your nearest competitors, what would be left?

04
If marketing were to elevate its position within your firm to the place you'd love it to occupy, what would need to happen?

These are, in many ways, basic questions. But the answers could be profound for any professional services firm looking to truly differentiate themselves in the market.
At Considered, we help clients develop clear differentiated market positions in noisy, competitive markets. If you'd like to stand out from other professional services firms, we'd love to talk.
Contact us at hello@consideredcontent.com. for an initial conversation.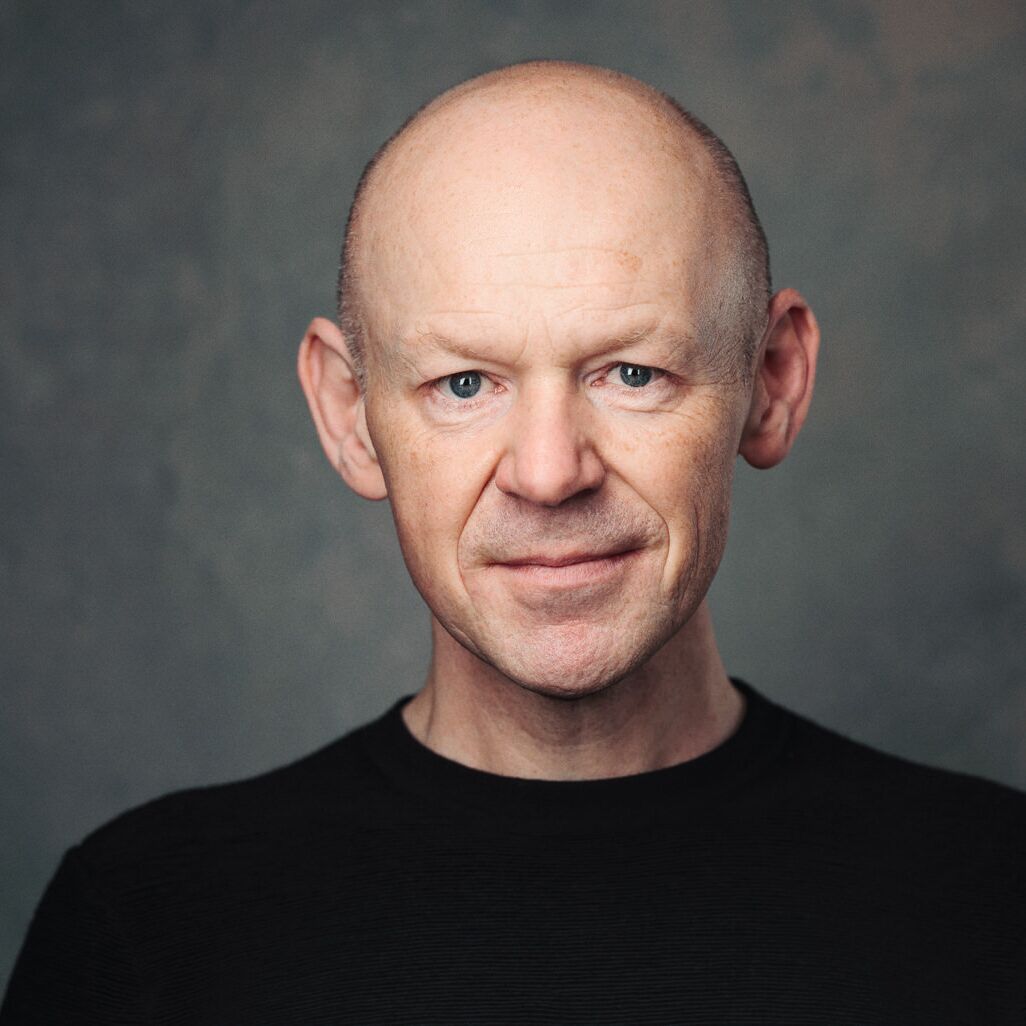 Jason Ball is the founder and managing director at Considered. With a multi-decade career in B2B marketing, he's worked with world-leading brands such as Adobe, Google, EY and Cisco together with niche specialists in technology, manufacturing and professional services.