It's time to stand out with your website
Despite all the investments in martech – from marketing automation and personalisation to ABM platforms and more landing pages than you can shake a stick at – many brands' core sites still fail to deliver a clear, compelling value proposition to customers and prospects.
What a waste.
Let us help you create a distinctive, differentiated website that clearly articulates who you are, what you do and why your customers should care.
Not your average pixel-pushers
Too many web development firms rush headlong into design without doing the due diligence necessary to ensure those designs will actually deliver for their clients' businesses.
They may develop a buyer persona or two. They'll create a nice-looking sitemap and a few wireframes for you to sign off. But they simply don't take the time to properly root your website into your core business strategy and digital marketing objectives.
We're different.
We are unapologetic about treating your site as a tool for business growth. As such, before we touch a single pixel, we'll work with your sales and marketing teams to explore areas such as:
How your website strategy fits into your wider marketing strategy and business growth objectives
How people currently use your site (and which areas are wastelands of little interaction)
How your target audiences view your existing website messaging
How your site performs in SEO versus your key competitors
And how effectively it converts visitors to your next desired action
With clarity on these fundamental questions, we can determine how best to create a website strategy that will help you achieve your core objectives.
Our B2B website strategy and creation services
While we will happily create a new website from initial objectives to final deployment, we just as often help clients with specific components that are fundamental to their success. Often, this means working hand-in-hand with their in-house teams and web development partners to create the right solution for the business. Collaboration is in our DNA.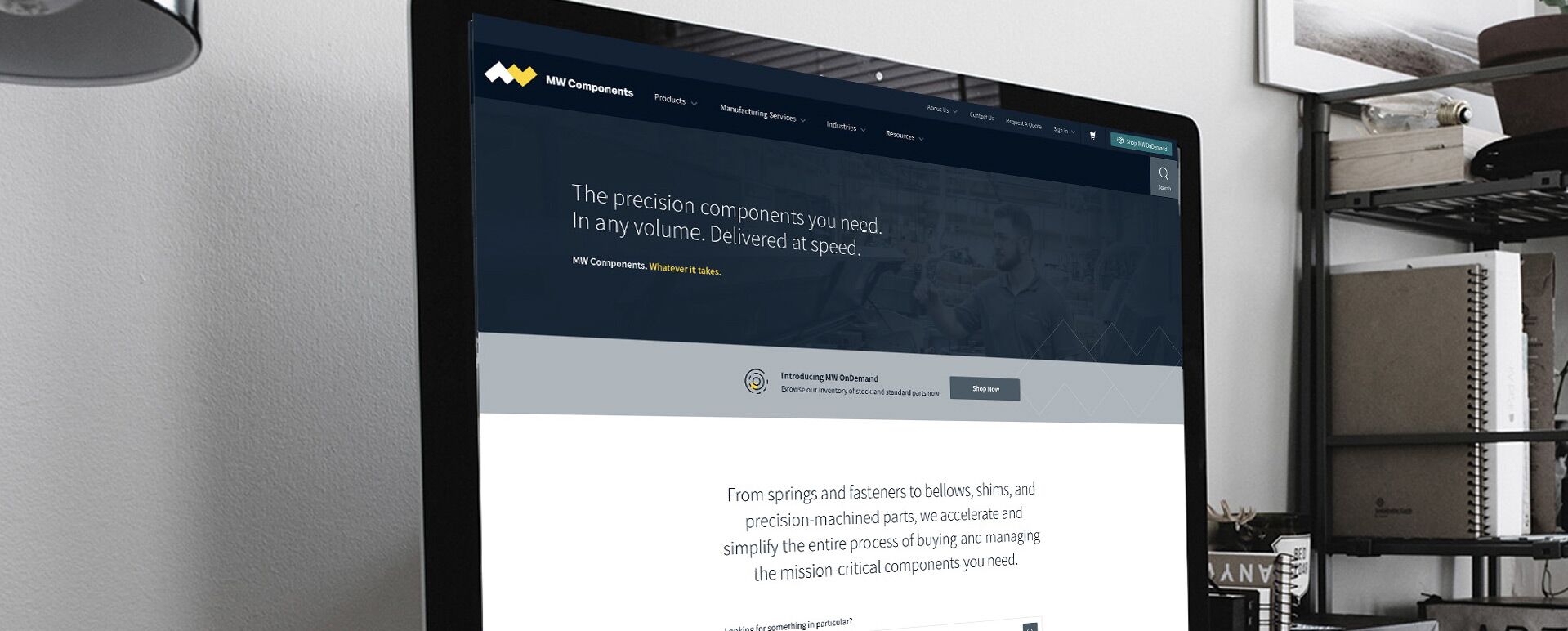 Core B2B website strategy
Every website strategy should have a clear set of objectives that support your overall business strategy. It should talk directly to the most important real-world priorities for your target audience(s). And it should clearly differentiate your brand from competitors.
We'll work with you to translate your business and marketing objectives into a compelling web presence. We'll look at how your site fits into your wider marketing-to-sales cycle and the key roles it needs to play in that process. And we'll bring it all together into a clear strategy you can use as the foundation for future success.
Buyer persona development
Today, buyer personas are a staple of many digital marketing strategies. Their dirty secret? Most simply aren't worth the paper (or PowerPoint) they're written on. Yes, your customer may be time-poor, highly driven and have a cat called Smokey, but how is that going to help you create a more effective website?
We base our buyer persona development around the jobs to be done (JTBD) framework, a proven method for zeroing in on the things that matter most to customers. This abandons the make-believe world of traditional personas and helps focus what you say and how you say it on factors that have real business impact.
Customer journey planning and mapping
Unlike the instant-gratification world of B2C, B2B marketing is a long game. Sales typically take six to nine months or more and involve multiple stages and multiple decision-makers.
Far from the neatly linear journey we'd all like it to be, this extended sales process can loop and flux in various ways. Prospects may discover you on your social media channels or via search, they may research your products on third-party review sites, they may come to your site to learn more, read a blog post or two and download an ebook, and so on.
Because every buyer journey is different, we split each into a number of possible touchpoints and determine a desired next action for each. Then, we look to answer the question: What would potential customers need to believe in order to take that action? This allows us to map relevant content and messaging that supports and reinforces this belief onto each touchpoint.
The result? A more efficient way to accelerate the customer journey.
UX, sitemap and wireframe creation
While much of the focus of web design and development is on visual look and feel, real effectiveness starts under the hood with your website structure.
Visitors will come to your site with specific goals in mind. These could include educating themselves about a particular topic, getting more information on your products, reassuring themselves you are a credible brand they can trust etc.
If they can't get what they need simply and easily, chances are they'll go elsewhere. Fast.
We'll work with you to define the ideal user experience (UX) for your site visitors, mapping out different use scenarios. We'll then translate this into the overall sitemap for your web presence that will help customers get the experience they demand. Finally, we'll wireframe all the major pages, ensuring that each will have the content and resources customers need to accomplish their goals.
B2B content strategy development
Content is the lifeblood of B2B digital marketing. Your website visitors are looking to learn more about how you can help them achieve their objectives, what makes your products and services different and better than your competitors, and what you'll be like to work with. Content also has a direct impact on your search engine rankings – sites with the most relevant and up-to-date content outperform those that simply offer generic me, me, me material.
We create customer-focused content strategies that deliver compelling, action-oriented material at every stage of the buyer's journey. We'll help you nurture prospects over extended sales cycles (and accelerate your time-to-close). And we'll ensure you have the content you need to gain the reach and visibility you need in the market.
Copywriting and on-page SEO
Whether you're focused on senior management, technical professionals or other niche audiences, you need to convey how you're different, the value you offer and what you're like to work with – all in a compelling way. Of course, today, you also need to write in a way that makes it easy to be found via search engines.
All too often, companies end up trading one off against the other.
We've written for clients across technology, professional services and specialist manufacturing. We've explained AI to aircraft fleet managers, cyber security to finance professionals and precision metal production to leading design engineers. Quite simply, there's no topic we find too complex or too boring.
We also use advanced on-page SEO tools to ensure the web copy we write is search-friendly and will outperform competitors. So whether we're writing a multi-page technical website, specialist microsite or a set of micro-copy, we know it will deliver against your search engine optimization strategy.
Website design and build
Today's websites should be easy to use, fast to load and work just as well on mobile devices as they do on traditional desktops. No one should have to struggle to understand what makes your brand relevant to their business needs. Likewise, no site should be penalised by Google because it fails the basics (from site speed and web core vitals to responsiveness and core page structure).
Let us help.
From designing full sites and template systems through to working with trusted partners on the development for your specific content management system (CMS), we'll ensure you get a web presence that not only looks good but which works hard, day-in, day-out for your business.
Want to get more value from your B2B website strategy?
We'd love to show you how we can help you create the kind of online presence that helps build brands, grow demand and generate leads. Contact us to set up an initial conversation.